1. I have now, Oct 27, 2017, finished a  big painting on an outdoor wall in Gottsunda, a suburb of Uppsala. Scroll down for more pictures, follow the process!
2. A book with my best paintings will be published hopefully in April next year on Spargo publishing company. http://spargoforlag.webnode.se/
3. Next solo exhibition will be at Uppsala konstnärsklubbs Gallery 1, Feb 24 – March 11, 2018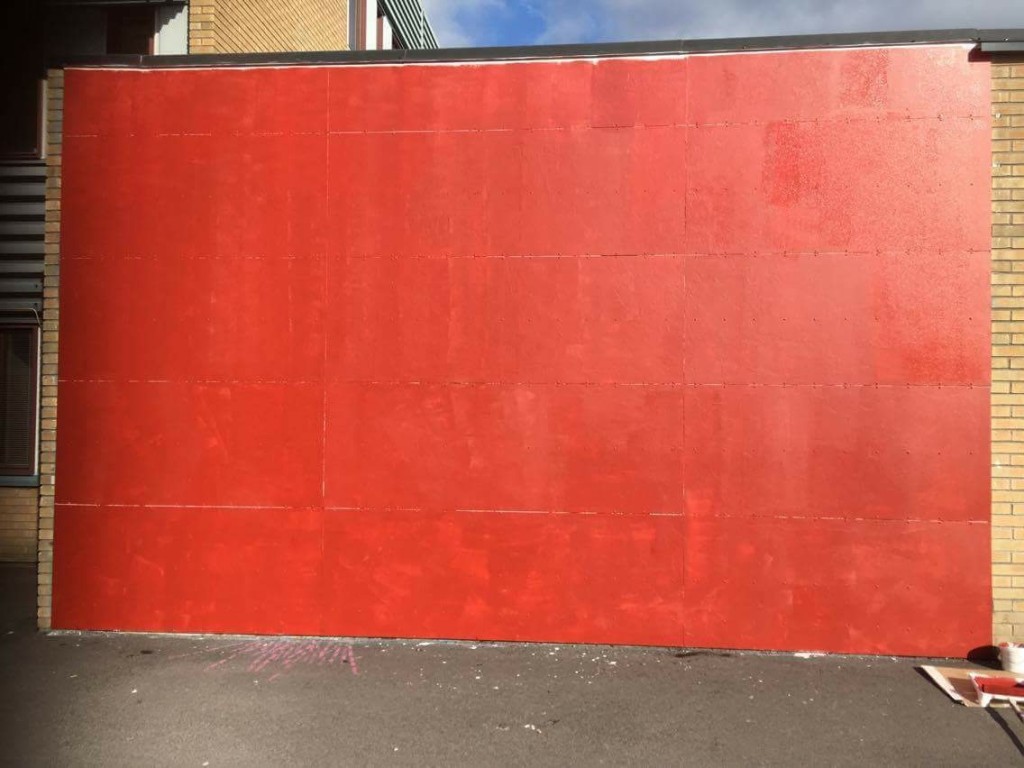 Jag började att måla en stor väggmålning utomhus i Gottsunda, Uppsala, på måndag 2 oktober. Den var redan grundad i rött med hjälp av medlemmar i ateljéföreningen Konstjord.
Efter 2 okt, en regnig och besvärlig dag: